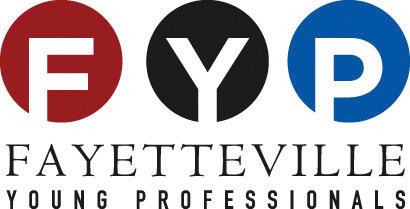 The days are near when we'll wake up one sunny Saturday morning, open all the windows in our homes to let the winter out and the warm weather in as we begin our annual weekend of "Spring Cleaning." Nothing brightens my day more than those first few mornings of Spring when the birds are cheerfully chirping, the smell of fresh cut grass is in the air and I pack my UGGs away until next Fall.
Spring cleaning can be liberating; tossing out worn shoes or a blouse I haven't worn in three years but held on to for those "just in case" moments. Even the smell of lemon Pledge and the swoosh of the broom seem exciting.
Now don't get me wrong, usually these kinds of chores don't excite me in the least! I am always "on the go," and rarely home on the weekends cleaning. Maybe it's the excitement of shedding that winter weight packed on by snow and ice, grey skies and colds that leave me looking so forward to Spring, or maybe it's the idea of people who are out and about in parks and streets, window shopping, sitting on decks popping open an ice-cold Corona that lend to my spring daydreams.
Whatever the reason, Spring is a time for renewal, for beginning again, for waking up and getting out! And what better way to start "fresh," than adding something positive to your life, experiencing new activities, meeting new people and just having a good time? This Spring, the Fayetteville Young Professionals are doing a little "spring cleaning," of our own! Our committees have been bustling about to create exciting new social outings, professional development seminars and meet-ups just for you!
On April 9, FYP is off to the 60th Annual Stoneybrook Steeplechase for our Second Annual "Just Horse'n Around" day at the races! Come out with us and enjoy an afternoon of fun in the sun! We will meet at 8 a.m. at It'z Entertainment City for an early breakfast, load the bus at 9 a.m. and off to the race we go for a full day of horse exhibits and racing, tailgating and contests you won't want to miss! Ladies, don your best southern-belle hats and sundresses! Gentlemen, don your sleekest linen or seer-sucker suits! (Visit www.fayyp.org to sign-up for the race).
Also, join us Saturday, April 16 for a full day of festivities. First, for you early risers, join the FYP team as we participate in Fayetteville Beautiful's Citywide Cleanup by picking up trash in our downtown area. Then join us that evening at Re-Store Warehouse's annual Recycled Art Show. Come out and enjoy artwork from local artists and amateurs and see the awesome things people can create from well, let's be honest, trash. The Re-Store Warehouse gives back to our community in so many huge ways, so come out and show your support for all that they do. Hors d'oeuvres will be served. (Email social@fayyp.org to sign up for one or both events).
On Saturday, May 14, from 5-8 p.m. the Omni gym will host FYP Adult Field Day. That's right! You've been asking for it, and here it is. Join us again for this fun evening of three-legged races, dizzy-bat and bouncy house obstacle courses. May the best team win! (Email social@fayyp.org to sign up)
What are you waiting for? If you have just moved to the Fayetteville area, and feel like "there are no young people my age here," or just spent your winter huddled indoors at home, then thank goodness you are reading this article and thank goodness you're in time for the Spring festivities! Don't wait another minute! As I said earlier, Spring is here! It's "out with the old and in with the new!" Make the Fayetteville Young Professionals a part of YOUR new beginning and I guarantee you'll be glad you did!
To become a member of FYP, please visit: www.fayyp. org. For questions, please email chair@fayyp.org.