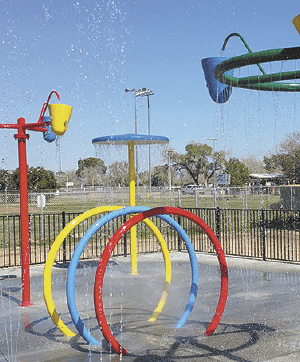 Fayetteville Recreation and Parks Director Michael Gibson says he hopes construction on some of the projects approved in a $35 million parks bond referendum earlier this year will get underway by Feb. 1. The first bond issuance of approximately $8 million will provide for construction of four of the seven splash pads approved in the referendum. They should be ready for use by May 1. Also among the initial projects are improvements to Brentwood School Park, Clark Park, Dorothy Gilmore Center, Massey Hill Recreation Center, Martin Luther King, Jr. Park, Mazerick Park and Seabrook Park. The west side senior center at Lake Rim and the downtown Fayetteville Skateboard Park are included as well. All the referendum projects must be completed within seven years, although it will take much longer for the bond debt to be paid back. Chief Financial Officer Cheryl Spivey told the committee that tax funds raised by the referendum will run out in 2040. Councilman Jim Arp noted that at that time the three-cent property tax increase approved by voters should be rescinded. Councilman Bill Crisp commented that taxes are never reduced. He later said the city would have a moral obligation to consider cutting the tax.
Fayetteville Storm Debris Update
Collection of storm-related construction debris resulting from Hurricane Matthew continues across the city. As of this writing, more than 125 truckloads of debris have been collected. A private contractor has four trucks and crews now picking up household yard debris, including trees, limbs and the like. Based on experience resulting from the 2011 tornado, the city had a contract in place with a vendor who was prepared to help with disaster relief. "We will continue to pick up debris across the city until it is all removed, whether by the vendor or by city vehicles," said James Rhodes, interim Environmental Services director. FEMA will cover up to 75 percent of all storm-related debris collection by the city. State government is expected to help with the other 25 percent. Residents are asked to place their storm debris as close to the curb as possible, keeping it out of the street where possible. Residents should also keep the various types of debris separated since different vehicles are picking up the various types of debris.
What About the People?
Cumberland County's last emergency shelter, which was housed at Westover Recreation Center, closed last week. More than 11,000 residents applied for Disaster Food and Nutrition Benefits at the Department of Social Services Oct. 22-26. When combined with the more than 8,000 replacement food stamp affidavits submitted since Oct. 8, the department has assisted almost 20,000 residents affected by the hurricane. The Federal Emergency Management Agency (FEMA) revised the hours for the Disaster Recovery Center at the DSS offices on Ramsey Street. The new hours are Monday through Saturday, 10 a.m-7 p.m. Residents who suffered losses and damage can get information about state and federal assistance at the center, which is staffed by representatives of FEMA, N.C. Emergency Management and the U.S. Small Business Administration.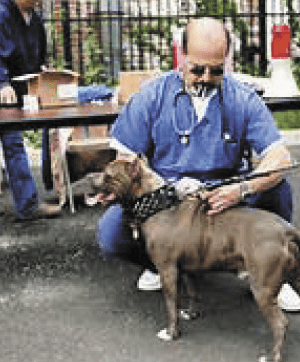 Cumberland County Rabies Clinic
The Health Department will hold a fall rabies vaccination clinic for dogs and cats on Nov. 12 from 10 a.m.-2 p.m. in the parking lot of the Public Health Center on Ramsey Street. The cost is $10 per pet. The clinic, originally scheduled for Oct. 8, was postponed because of Hurricane Matthew. North Carolina requires that "the owner of every dog and cat over four months of age shall have the animal vaccinated against rabies." Owners of dogs and cats that have not been properly vaccinated are subject to a civil penalty of $100. Dogs and cats initially must receive two rabies vaccinations one year apart. Thereafter, vaccination boosters are due every three years.