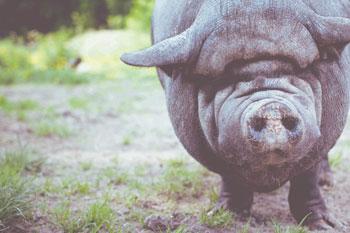 A joke going around a while back held that medical science wants to study U.S. Senate Majority Leader Mitch McConnell and Speaker of the House Paul Ryan as they are the only human beings able to walk upright even though they are spineless.
Whether this joke makes you chuckle or enrages you, "spineless" is used even by Republicans to describe both members of Congress and moderates across the country who stand silent no matter what Donald Trump says or does.
Said Richard North Patterson in The Washington Post in April, "With few exceptions, congressional Republicans are cowed by this president. They are accustomed to making excuses for him, and if they were going to stand up to him, they've already had plenty of chances."
In The Boston Globe, Patterson also weighed in with this: "So completely has the GOP become Donald Trump's personal chorus of sycophants that their thin cries of protest over tariffs evoke the quavering voices of captives in a hostage video."
Writing for The Washington Post, Jennifer Rubin addressed spinelessness. "First, unlike Senate and House Republicans during Watergate, there are few genuine leaders of principle whose sense of propriety is offended by Trump. The moral and intellectual quality of the current crew of Republicans pales in comparison to the type of Republicans who finally told Richard Nixon the jig was up."
Even sitting U.S. Sen. Bob Corker, a Republican from Tennessee, has used the word "cult" to describe GOP behavior in terms of Trump.
This is not the way our government is supposed to work.
Our Founding Fathers deliberately and carefully structured a balance of power among the three branches of government – executive, legislative and executive. Any one branch is to be kept in check by the other two branches. This requires courage and resolve, qualities not much on display these days in Washington or in the hinterlands.
********************
The death of Anthony Bourdain earlier this month shocked the world. He achieved fame as a New York chef and went on to host a popular CNN series, "Parts Unknown," in which he traveled the world sampling foods that looked wonderful and some that would curl your hair. In doing so, he introduced us to people, places and cultures we would never see firsthand. He chatted with locals from famous cities and remote corners of the world, ate whatever they recommended – some dishes were doozies by anyone's standards – and did so with grace and kindness. Bourdain once said in an interview that when people share their food, they are sharing parts of themselves, and he did his best to try everything, including foods most Americans would never consider
allowing past our lips.
Along the journey, Bourdain wrote a number of cookbooks, including the wildly successful "Kitchen Confidential," published in 2000 and which is once again atop the New York Times bestseller list. Who knew that he also wrote well-received fiction?
A man of vast talents, Bourdain is mourned by those who loved him and people who knew him only by books and television. His intellect and love of people and adventure touched many of us.
********************
Last but certainly not least, what's up with the North Carolina General Assembly?
In the waning days of the so-called "short" session, toxic (literally, in one case) legislation is popping up and getting traction.
Ours is a nation that dramatically trails other developed nations in voter turnout, with voter turnout in presidential years somewhere around 55 percent and an embarrassing 40 percent in mid-year elections. The world's leader in voting is Belgium, where an impressive 85 percent of voters bestir themselves to get to the polls. You would think our political leaders would want us to vote, but our state's Republican leadership is pushing a bill to further limit early voting, an option used more often by minority voters than Election Day voting. You would think legislators would like more people to vote, unless, of course, they are not their kind of voters.
Then there is a bill expected to pass that would limit how and when neighbors of hog-producing operations can sue the companies over offending odors from open-air waste lagoons and damage to property values. The bill comes in the wake of a $50 million verdict awarded in April to 10 neighbors of a hog farm, a verdict later reduced to $3.5 million, conforming to an earlier state law capping these damages. Such limits demonstrate more sympathy for business than for the people who must live with it.
Let me describe the odor this way. Years ago, I was advised to wear only washable clothing to tour a "state-of-the-art" hog operation in Cumberland County, with about 5,000 animals packed into houses so tightly that only a handful of people were required to run the operation. The stench was overwhelming and sickening. When I arrived home, peeling clothes off as I entered the house, a visiting child took one sniff and said, "PU! Where have you been?"
What are our elected leaders thinking?