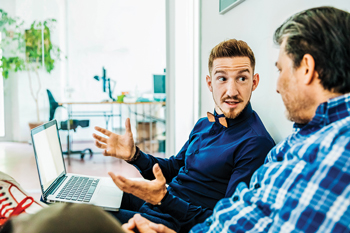 According to the Small Business Administration, nearly 98% of businesses in North Carolina are small businesses, and 46% of North Carolina employees work at small businesses. According to the North Carolina Department of Commerce, North Carolina has routinely ranked as one of the best states in the nation in which to start a business.
One essential professional new entrepreneurs can have on hand is a business attorney. Unfortunately, many new business owners only contact an attorney after a legal problem arises. Below is a look at how new businesses can benefit from the counsel of an experienced business lawyer. As the saying goes, "An ounce of prevention can be worth a pound of cure."

Choosing a business structure
This is one of the most critical business decisions any entrepreneur will have to make. Different business structures have different liability and tax implications, which could have a drastic impact on the potential of a business to grow in the future. A sole proprietorship, for example, is very easy to set up, but comes with a large amount of liability risk, meaning that if a claim is made against the business, then the business owner's personal assets could be at risk. A corporate structure, on the other hand, exposes the owners (or directors) to very little personal liability.

Drafting agreements and contractsMany business owners only talk to a business attorney once a dispute has arisen, usually with a fellow business partner, employee or client. Such disputes, especially if they end up in court, can be costly. Many of these disputes are the result of poorly written or nonexistent business contracts and agreements. An attorney can help new business owners draft business start-up agreements, including employment contracts, buy-sell agreements, partnership agreements, shareholder agreements, and so forth, to provide greater peace of mind. An attorney can also help draft and review any business contract.

Complying with the lawBusinesses must comply with a maze of laws and regulations, including environmental, work safety, tax and employment laws. These laws and regulations can be notoriously complex, and most business owners may not be aware of all of their legal and regulatory obligations. However, ignorance of the law is no protection from the fines and penalties that can result from violating it. That is why business owners need a business attorney on hand to ensure they are compliant with all the rules and regulations that may affect their businesses.Entrepreneurs should focus on growing their business and protecting that business by getting good legal guidance upfront. By talking to an attorney first, new business owners will have the advice they need to set up a business for success.