Details

Wednesday, 04 May 2022
Written by Pitt Dickey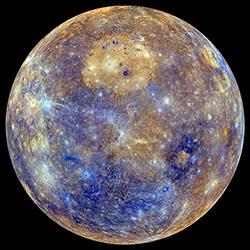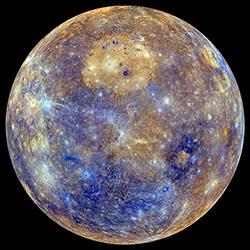 Hey, you! Yeah, you, the one holding this issue of Up & Coming Weekly in your soon-to-be ink-stained hands. Astrologically speaking, troubles are heading your way. Consider this column a warning. A word to the wise, so to speak. Do not make any major decisions in the next couple of weeks.
To quote the greatest astrologer of our times, Creedence Clearwater's John Fogerty, "I see a bad moon a-rising/ I see trouble on the way/ I see earthquakes and lightning/ I see bad times today."
Beware, Mercury is about to slide into retrograde. Right now, you are probably asking yourself, "Self, what is Mercury in Retrograde, and why should I care?"
Fortunately, for both the readers of this column, Mr. Science has the answer. Nothing less than The Wall Street Journal had a front-page article on the effects of Mercury in retrograde written by their crack astrology reporter Stephanie Lai. If The Wall Street Journal says it, I believe it, and that settles it.
Today, Mr. Science will examine astronomy and its ugly cousin, astrology. Trigger warning: If you believe in science or astrology, do not read this column as it contains potentially disturbing content that may be disconcerting to sensitive souls. Go to your safe place and have a cookie instead. Throw away this paper and begin whimpering.
Mercury in retrograde occurs when Mercury seems to reverse its orbit and move backward in relation to the Earth. While Mercury doesn't really go backward to Earthlings, it appears to do so. It turns out appearances can be deceiving. When Merc (as his friends call Mercury) goes into retrograde, bad luck peaks on Earth. We are about to enter a Merc in retrograde phase in the dangerous period between May 10 and June 2. If you don't floss the teeth you want to keep during that period, your friends will call you Gummy.
Ms. Lai's article cited a number of Earthlings who had bad experiences in prior retrograde periods who blamed their ill fortunes not on the Bossa Nova but on retrograde. The financially prudent thing to do is to postpone trips, decisions and gambling junkets during retrograde. To be extra safe during retrograde, follow Larry David's advice in "Curb Your Enthusiasm," go to bed, pull the quilt over your head and sob quietly until retrograde passes you by.
What do you get when you mix astrology and medical science? Take a look. Back in medieval times (not the one at Myrtle Beach) but rather the 14th Century, Europe and Asia played host to the bubonic plague. The Black Death ultimately killed about a third of Europe's population. A bad time was had by all. French King Phillip VI wanted to know what was causing this disaster, so he appointed the best and brightest minds at the University of Paris in 1348 to cipher out the cause. And cipher they did, producing "A New Study," which pinned down the cause of the plague.
Forty-nine of the smartest doctors of their time put on their thinking hats to discover the origin of the Black Death. They were able to pinpoint the creation of the Black Death in their official report, the "Paris Consilium."
And wasn't that a dainty dish to set before the King? They found the Black Death was born on March 20, 1345, when there was "a triple conjunction of Saturn, Jupiter and Mars in the 40th degree of Aquarius." If you can't trust the finest medical minds of the time, who can you trust?
Medical science and astrology were joined at the hip during the medieval period, as shown by the University of Paris report. To be a great doctor, you also had to be a great astrologer. Medical science was written in the stars. Despite the best efforts of the 49 Parisian docs, it later turned out that the cause of the bubonic plague was a nasty bacteria called yersinia pestis, which spread by fleas jumping off the bodies of dead rats. The infected fleas then chowed down on human hosts, giving them the plague resulting in an early exit from the land of the living. A little ivermectin would have been helpful back then.
So, with retrograde on the near horizon, what can we expect next? The early victims of retrograde appear to be the demise of CNN+, the Russians' planned four-day war in Ukraine and Twitter's battle with Elon Musk.
Who knows what evil lurks in the heart of Mercury? As the Former Guy would say, "Stay tuned."
Have we learned anything today? Alas. Once again, not so much. This column is really a waste of your time. Creedence Clearwater tried to warn us about Merc in Retrograde when they sang: "I hear hurricanes a-blowing/ I know the end is coming soon/ I fear rivers overflowing/ I hear the voice of rage and ruin."
Moral: If you are not going to hide under a quilt until Mercury in retrograde passes, at least carry an umbrella. As the Morton Salt Girl says: "When it rains, it pours."