Details

Tuesday, 11 January 2022
Written by Bill Bowman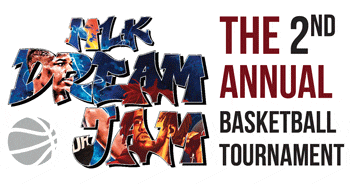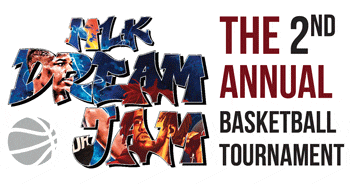 This coming weekend's MLK Dream Jam Basketball Tournament will personify and celebrate "The Dream" of one of America's most honored civil rights advocates and scholars, Dr. Martin Luther King, Jr.
MLK Dream Jam Basketball Tournament is a unique two-day sporting event. It will celebrate the legacy of this King by demonstrating his philosophies of peace, harmony and the coming together of all peoples regardless of race, nationality or religion. The event will celebrate those cherished principles. It will also celebrate the teachers and coaches who support and educate Fayetteville's young people, who are our future.
Up & Coming Weekly community newspaper is exceptionally proud to be sponsoring this event.
The tournament will showcase all the outstanding basketball players from public, private and Christian schools in Fayetteville, Ft. Bragg, Cumberland County and the surrounding areas. The MLK Dream Jam is a friendly sporting competition bringing schools, players, teachers, coaches, parents and local college and university scouts all together for the best basketball of the year.
The MLK Dream Jam tournament logo says it all and is very significant to the event's theme. At its conception, Karl Molnar and the MLK Dream Jam organizers reached out to two influential Fayetteville celebrities to ask if they would support and promote the concept of bringing everyone together for a private school vs. public school basketball competition. Dennis Smith Jr., a graduate of Fayetteville's private Trinity Christian High School and current player for the NBA's Portland Trail Blazers and J. Cole, singer and songwriter, from Fayetteville's public Terry Sanford High School, were onboard. Both are featured in the logo.
The MLK Dream Jam Basketball Tournament became a reality. The cherished prize: One full year of bragging rights.
We want to congratulate Coach Karl Molnar for his insight, hard work and perseverance in creating a unique sporting event that brings our community together. In addition, we want to extend our gratitude to Fayetteville Technical Community College, Piedmont Natural Gas, and Public Works Commission for their willingness to support this all-inclusive event and for their countless and ongoing contributions to the quality of life in our community. We encourage everyone to come out and support the best high school athletes in Fayetteville, Ft. Bragg, Cumberland County and the surrounding areas.
Have fun and thank you for reading Up & Coming Weekly.