Details

Monday, 28 September 2020
Written by Jeff Thompson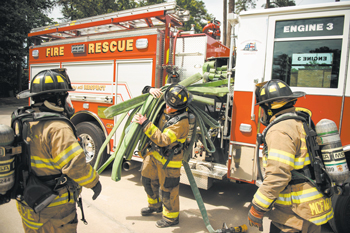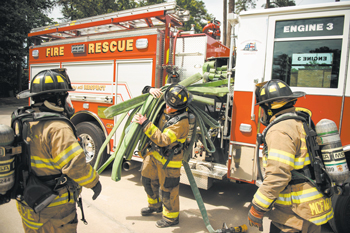 The Fayetteville Fire Department has been awarded a $2.8 million grant from the U.S. Department of Homeland Security. The grant will fund all salary and benefit costs for 18 additional firefighters for three years, after which the city will be responsible for funding the employees. "We currently staff a minimum of three fire fighters on all fire engines and ladder trucks," Fire Chief Mike Hill said. Five of the department's 15 fire stations house single units — stations 2, 12, 16, 15 and 19. The new positions will be assigned to these stations so they will have a minimum of four firefighters on their respective engines. "This ensures that we provide a minimum of four firefighters on the initial arriving response force," Hill said.
"This is much safer for the firefighters and more efficient as they initiate critical tasking elements" prior to the arrival of additional engines. Hill told Up & Coming Weekly he hopes to have the new positions on board for training in December and available for assignment by July 2021.