Details

Tuesday, 19 October 2021
Written by Jeff Thompson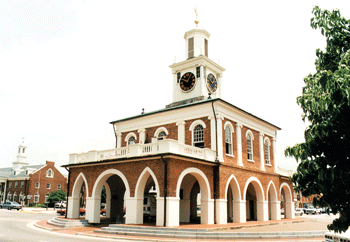 .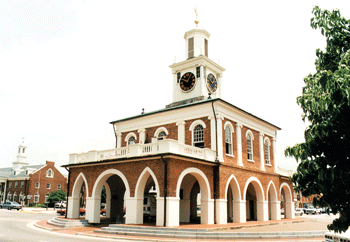 It will likely be next spring before the Fayetteville community learns the future of the historic Market House.
An ad hoc citizen's committee has begun a project to fulfill a city council directive to recommend repurposing the center city landmark. The group includes young people, people of various racial/ethnic backgrounds, faith leaders, civil rights advocates and service providers.
A U.S. Department of Justice representative has been appointed to help facilitate receiving feedback on the Market House. The first of two private meetings were held a week ago. A second event will be scheduled for early 2022. The USDOJ and the Fayetteville-Cumberland Human Relations Commission created the group to represent the community.
The committee has been asked to prioritize at least three potential options for repurposing the Market House.