Details

Tuesday, 08 June 2021
Written by Carlos Bodden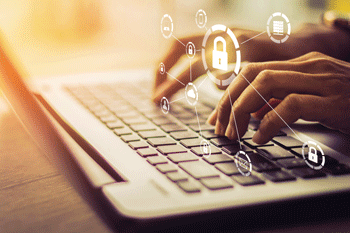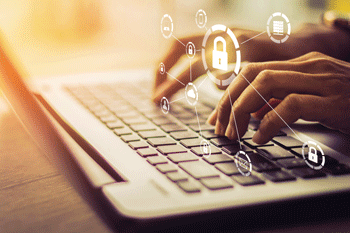 Cloud computing has become the norm. And with more entities adopting a cloud posture, opportunities abound for individuals who have some level of expertise in this specialization.
What is the Cloud? Cloud technologies, such as AWS (Amazon Web Services) and Microsoft Azure, allow organizations to migrate their data storage and computing capabilities off premises. The three most common cloud models are Infrastructure-as-a-Service (IaaS), Platform-as-a-Service (PaaS), and Software-as-a-Service (SaaS). The models are implemented in a virtualized environment.
In a nutshell, virtualization is the ability to "split" one physical server into multiple servers using a specialized "operating system" (hypervisor) and/or software. To explore virtualization, you can download VMware Workstation Player or Virtual Box; both are available free for personal use. Each virtual server is viewed as a stand-alone entity from the outside world with its own CPU, memory and storage. In reality, the resources of the physical server are being shared by the virtualized servers. Benefits include reduced hardware costs, increasing efficiency, resiliency and elasticity (ability to increase/decrease computing resources on demand), as well as conserving energy and minimizing hardware footprint.
Why are Organizations Moving to the Cloud? One reason many organizations are moving to the cloud relates to security. Cybersecurity attacks are increasing, yet the talent pool of security experts is not keeping up with the demand. Moving to the cloud mitigates this situation, as cloud companies are able to offer advanced security options and solutions. Another reason relates to cost. By moving to the cloud, the cost of storage, applications and computing cycles can be structured based on a variety of options from on-demand pricing, pay-as-you-go, to a "subscription" based model. All this, without the need to purchase, set up or maintain physical equipment.
Who is Moving to the Cloud? Organizations of all sizes are moving many of their computing capabilities to the cloud. Even a sole developer can benefit from using the cloud as they would have a plethora of services and computing options available with the click of the button.
How FTCC Can Help. Fayetteville Technical Community College offers an associate degree in IT/Cloud Management as well as a certificate option. The curriculum presents plenty of hands-on opportunities to help learners gain practical exposure and realize a meaningful learning experience. Industry certifications helps students prepare for Python, CompTIA (Security+), VMware, Red Hat, AWS and Azure. The role of a cloud specialist involves:
•Helping organizations migrate to the cloud.
•Building out and configuring the cloud infrastructure (computing, networking and security).
•Developing functions, applications or databases that run on the cloud.
•Managing an organization's on-premise hardware and software with a cloud emphasis.
How Much can a Cloud Specialist Earn? According to Glassdor.com the average base pay for Cloud Engineers is $100,00 per year. And according to ZipRecruiter.com, "as of Jan 18, 2021, the average annual pay for an Entry Level Cloud Engineer in the United States is $85,161." The high salary is an indication of the shortage of talent that exists in the cloud realm. Companies are willing to pay a premium and will handsomely reward individuals who take the time to learn the valuable skills required to successfully serve in the cloud management space.
Shifting the thought process of computing from a physical perspective to a virtualized environment may take a little bit of time. However, with a little effort, focus and dedication, a significant degree of competency will be achieved, and it will be well worth the journey. Call or visit FTCC to learn more.