Details

Wednesday, 18 August 2021
Written by Jeff Thompson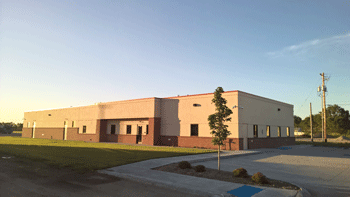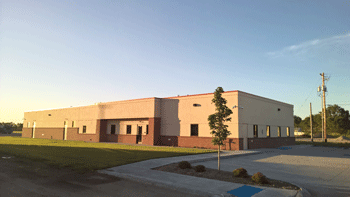 The city of Fayetteville was going to host a virtual town hall this month on a proposal to update the city's code of ordinances. But officials changed their minds at the request of city council member D.J. Haire.
Haire is concerned that proposed changes to Article 30 of Fayetteville's Unified Development ordinance are not thorough. The planned change would strengthen regulations governing so-called halfway houses. The city's planning commission, which has initial jurisdiction, was to have held the town hall and was asked to postpone it.
Of special interest to city council is a plan by DISMAS Charities Inc., of Louisville, Kentucky, to build a 14,339 square foot, 100-bed halfway house for federal prisoners at 901-905 Cain Road. DISMAS Charities is a private company contracted by the Federal Bureau of Prisons to operate residential reentry centers. The BOP has the authority to place inmates in reentry halfway houses to serve the remainder of their sentences which it says is normally six months to a year. If built as proposed, the Cain Road institution would be the company's largest center. The 36 establishments operated nationwide by DISMAS Charities average 25 inmates.
The company's interest in constructing such a large facility could be to compensate for the reduction and/or cancellation of federal halfway houses which began in the summer of 2017. Sixteen federal facilities previously under contract with the BOP were closed. The goal is to provide prisoners with programs to help them successfully transition back into society. Programming can include work, education, vocational training, drug and mental health treatment as well as custodial release preparation.
The property on Cain Road abuts the Scotty Hills / Shamrock neighborhood. Residents fear an institution for housing federal prisoners would negatively impact surrounding property values and create a safety issue. In February of 2020, by a vote of 5-4, city council denied DISMAS a special use permit which would have allowed the company to build the halfway house. The firm appealed, and on Sept. 3 Superior Court Judge Mary Ann Tally affirmed city council's decision. It is now before the North Carolina Court of Appeals.
The proposal under consideration by city government is to abandon the term halfway house and establish 'community reintegration centers.' Revised ordinance amendments would limit the number of residents allowed in future centers. If a community reintegration center is located within 500 feet of a single-family residential zoning district the number of residents shall not exceed 30 people. If located within 500 feet of a multi-family residential district, the number of residents shall not exceed 40 people. The distance would be measured from the property line of the community reintegration center to the property line of the nearest residential property.
Reintegration centers are defined as treatment complexes rather than housing units. Zoning districts where they would be allowed would be reduced, effectively barring them in or near housing areas. On June 15, the planning commission reviewed the proposed ordinance amendments and voted unanimously to recommend their adoption. Once a rescheduled virtual town hall is held, the commission will consider the application, relevant support materials, the staff report and comments given by the public.
Pictured above: This file photo shows a DISMAS reentry center in Kearney, Nebraska. (Photo courtesy www.dismas.com)