Details

Tuesday, 11 February 2020
Written by Jim Jones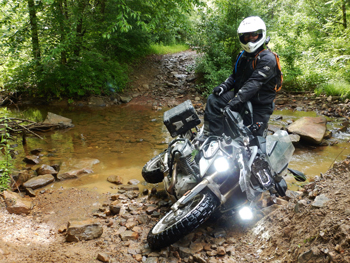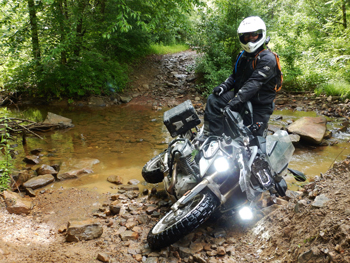 "Jupiter's Travels: Four Years Around the World on a Triumph" is a novel by journalist Ted Simon. In 1973, he navigated the earth traveling over 64,000 miles and crossing 45 countries.

The story is fascinating and great reading for any motorcyclist or traveler. However, the book only had a few pictures. Simon spent four years traveling. Fast forward to 2013 when he published "Jupiter's Travels in Camera: The photographic record of Ted Simon's celebrated round-the-world motorcycle journey." I was lucky enough to get a copy and see the pictures that his book described.

Today, every motorcyclist is a traveling reporter. Facebook, Twitter and Instagram are full of motorcyclists' stories. On any given day, we see motorcyclists with their bikes, friends, routes, locations, points of interest and their selfies. With the quality of smartphones, it only takes a second to snap a memory, and just like that, you are now your own journalist.

With many great motorcycle trips under my belt, I wanted to do more than capture my travels with my iPhone. During the Hogs and Rags annual rally, we hire a photographer to capture the day's events. I reached out to Kia McMillian, who has taken pictures at a few of our events, and I asked her what camera she was using because they turned out very nicely. She said she used a Canon D7 Mark II. In our conversation, Kia mentioned that it is more than a camera, but the photographer and the lens that make a good photo. After studying various reviews, I bought myself a Canon also.

After a year of shooting in auto, I knew I wanted to know more about photography. Being a fan of the Fayetteville Technical Community College Continuing Education program, I signed up for the Fundamentals of Photography class taught by Johnny Horne. On the first night of class, he shared many of his photos. I quickly appreciated his wisdom, experience and expertise. He emphasized the importance of knowing your camera and said that, in the digital age, a good picture is important, but we needed to learn how to use photography software to make the best picture we could.

Here are a few pointers I learned with my photography. A clean bike makes a better picture. Learn to frame your image and the "rule of thirds." Know what you want before you shoot. Instagram, Facebook and Twitter all have various optimal picture size. Check out what you want to do and plan to optimize the screen. If you are using your phone to take a video, remember to turn your phone sideways to take advantage of the screen.

Technology is changing so quickly that being able to safely keep your pictures over time seems to be an art unto itself. We think our photos will last forever on a drive or in the Cloud. I recommend that you print your valued pictures. Today's images are data. In the 80s, we saved our data on cassettes. Things change, so I recommend that you print your important pictures. For the last few years, I've started printing a yearbook on Shutterfly. This year, I went a step further and put a calendar together for a few friends to celebrate our travels. I hung it on my wall at work, it makes for an excellent conversation piece and a good reminder that there is life outside of the office.

Motorcycling is one of the most exciting things a person can ever experience. While you are traveling along the road, don't forget to stop and enjoy the moment and capture it.

If there is a topic that you would like to discuss, you can contact me at motorcycle4fun@aol.com. Ride safe!
Photo by Jim Jones